Scheduled time for Public Observing: 9pm – 11pm
Solar System Objects:
The Moon: will be 22° high in the West at 9pm, and 14% illuminated (Waxing Crescent phase, 3.7 days old). It will reach the 20° limit for viewing in the 20″ telescope by 9:15pm, but could be seen longer if any telescopes are set up outside. Van Vleck crater, named after John Monroe Van Vleck, professor of astronomy and mathematics at Wesleyan from 1853-1912, may be seen tonight. The location is shown below.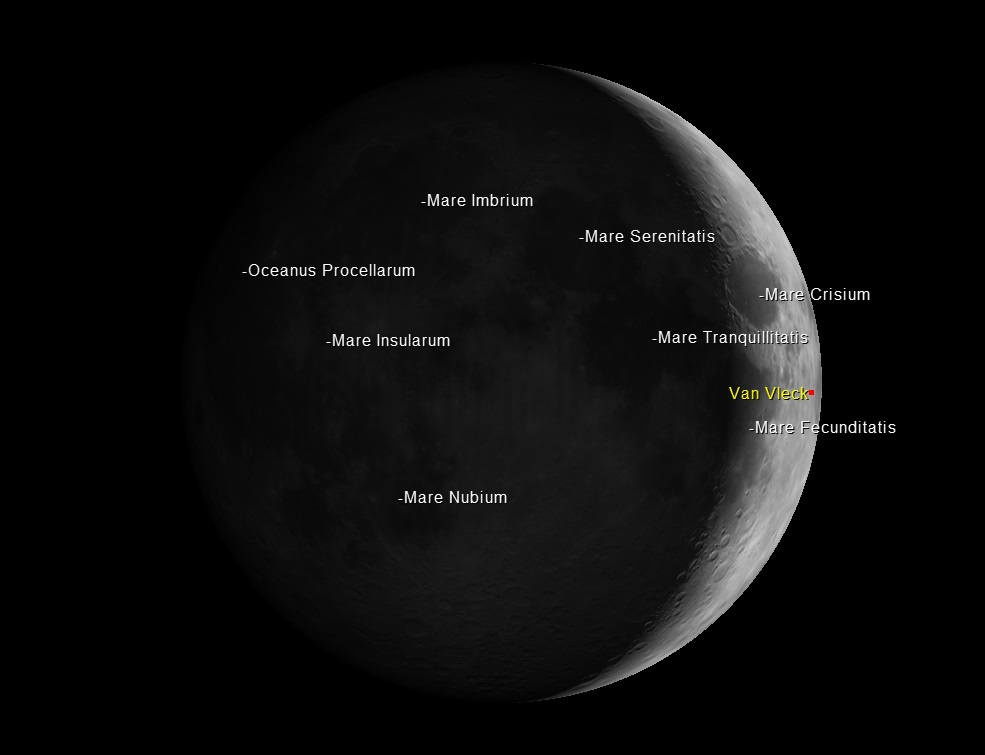 Image (c) Virtual Moon Atlas / http://ap-i.net/avl/en/start
The photo below was taken with an ASGH member's scope, set up outside the observatory on a public observing night.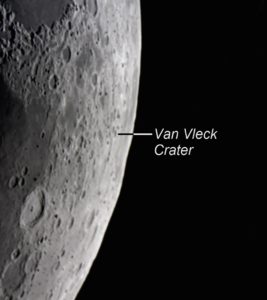 Planets: Venus will be near the moon, but lower in the sky. It will be very bright, but somewhat small in a telescope, and 75% illuminated. Jupiter will be well-placed, 33° high in the South at 10pm. Saturn will be rising in the SE, but only 16° up by 11pm, too low for clear observation.
The positions of Jupiter's satellites at 10pm is shown here.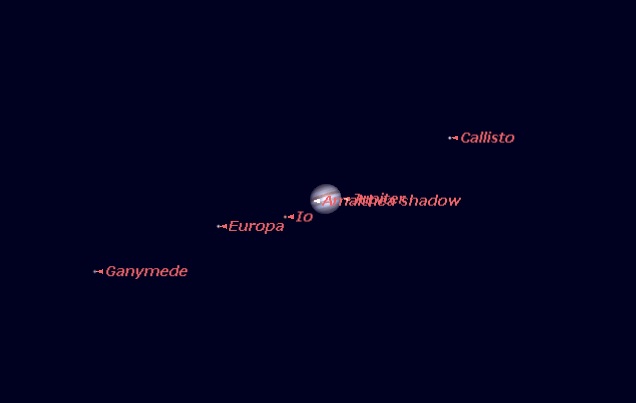 Image courtesy of Starry Night (R) Orion Special Edition, Version: 6.2.3 kcEW, Imaginova (R) Corp.
Deep-Sky Objects:
The globular star cluster M5 will be above the moon tonight, and would show well in the 20″. M5 is 24,500 light years away, 160 l.y. in diameter, and contains over 100,000 stars.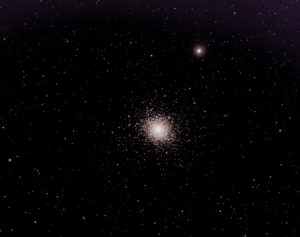 Image by ASGH member Joe Roberts, see his website here.
Man-made Objects:
International Space Station (ISS): The ISS will not be visible tonight.
Iridium Satellites: These satellites can produce bright flares (brighter then Venus) from their antenna arrays. Any visible flares will be added closer to the observing date, as prediction accuracy improves.